Wanna Trade?
hello everyone!
i was just going through my fabric stash and found some flannel i purchased some time ago to make pajamas for a friend. there was enough fabric left over to keep but not enough to make anything too major. so, i cut it up today and made 6 burp cloths.
Each burp cloth consists of 2 layers of the same flannel and serged edges. There is white thread on the side you see and orange thread that matches the orange in the fabric on the opposing side. They measure appx. 18" long, 8" wide at widest part and 5" wide at middle.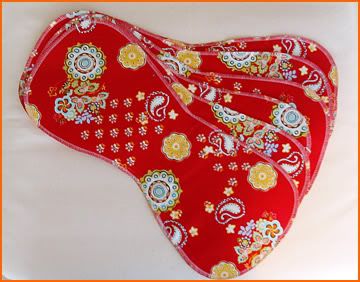 These are made of unwashed flannel, so I'm sure you would have to wash them first to get any sizing that may be in the fabric and to make them more absorbent. Aside from the pajamas I made, I've not used this flannel before so I'm not sure of it's "pill" factor.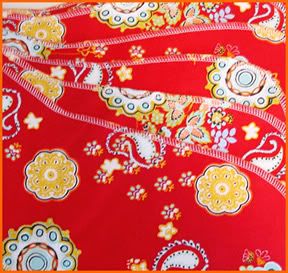 They're not perfect, but they are functional. I thought it would be nice to offer them up for a trade. Whether you want 1 or all 6 of them, I'm open to your suggestion.
Info about me for possible trade: I'm due in June, with a boy and will be cloth diapering and breastfeeding. Our nursery's main color will be orange.
Thanks for reading!
x-posted
baby_stuff4sale
---